08-24-2021, 09:44 PM
The Professor
Full-Fledged Member


Posts: 1,075
Joined: Jan 2015
Reputation: 0
Audio Animation Control
This demonstrates how the audio control can control both the audio and animation. When the audio starts and the animation. is visible. When the audio is paused the animation stops and is hidden. Give it a try and see what you can come up with.
http://d21c.com/leprofesseur/audio-anima...ntrol.html
08-26-2021, 12:59 AM
Linda
Full-Fledged Member


Posts: 2,426
Joined: Sep 2013
Reputation: 0
RE: Audio Animation Control
That is pretty cool. If only we were still on webTV. We could find a lot of fun things to do with that code.
---
LingoLinda

♥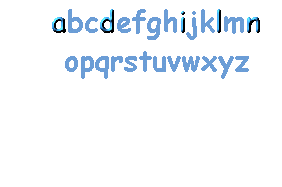 ♥

User(s) browsing this thread: 2 Guest(s)