10-11-2020, 04:06 PM
tonebytone
Full-Fledged Member


Posts: 1,130
Joined: Sep 2013
Reputation: 0
RE: Image Magick Draw
(10-10-2020 04:09 AM)

Linda Wrote: I see no reason to delete it. He just cannot update it...but if it still works, no reason to get rid of it.
I FOUND IT!!! The IM interface (as opposed to the command-line version) still exists.
https://magickstudio.imagemagick.org/scr...Studio.cgi
10-14-2020, 04:14 AM
Linda
Full-Fledged Member


Posts: 2,227
Joined: Sep 2013
Reputation: 0
RE: Image Magick Draw
Wow, I looked all over the web for it. Glad you found it.
---
LingoLinda

♥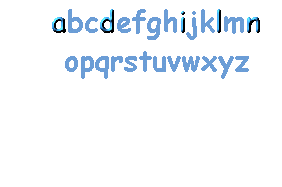 ♥

User(s) browsing this thread: 1 Guest(s)