Extract images from email
03-24-2020, 03:28 AM
(This post was last modified: 03-24-2020 03:29 AM by Linda.)
Linda
Full-Fledged Member


Posts: 2,625
Joined: Sep 2013
Reputation: 0
Extract images from email
---
LingoLinda

♥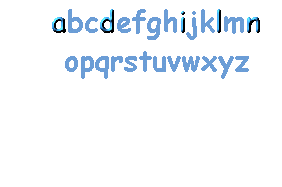 ♥
03-24-2020, 11:36 AM
tonebytone
Full-Fledged Member


Posts: 1,173
Joined: Sep 2013
Reputation: 0
RE: Extract images from email
(03-24-2020 03:28 AM)

Linda Wrote: https://blog.systoolsgroup.com/extract-i...ook-email/
Good grief! I'm glad to be using Apple instead of this. All I have to do to get an image off email or almost any website, is to put the cursor on the image, click & hold, while dragging it onto my desktop.
Note I said usually. Sometimes this won't work. Probably due to some code on the site that prevents this "thievery," LOL.
03-27-2020, 11:31 AM
jawjahboy
Full-Fledged Member


Posts: 1,165
Joined: Sep 2013
Reputation: 0
RE: Extract images from email
(03-24-2020 03:28 AM)

Linda Wrote: https://blog.systoolsgroup.com/extract-i...ook-email/
I have been using Outlook versions at home and work since 2001. Included images (those you see in email body) have always been right click on image and select "save as picture" (Outlook 2010, or similar verbiage depending on version). Sometimes images sent by smartphones appear sideways. They may appear upright in your saved version. Sometimes upright pics appear sideways when saved and require a rotation to view upright.
---
---

User(s) browsing this thread: 1 Guest(s)