02-19-2020, 09:06 PM
Linda
Full-Fledged Member


Posts: 2,575
Joined: Sep 2013
Reputation: 0
Webgizmo
---
LingoLinda

♥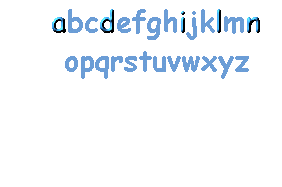 ♥
02-20-2020, 12:06 PM
tonebytone
Full-Fledged Member


Posts: 1,173
Joined: Sep 2013
Reputation: 0
RE: Webgizmo
I guess Steve of Arbor Hosting still runs tripod. Isn't that one of the Webby servers Steve bought?
02-20-2020, 08:07 PM
Linda
Full-Fledged Member


Posts: 2,575
Joined: Sep 2013
Reputation: 0
RE: Webgizmo
---
LingoLinda

♥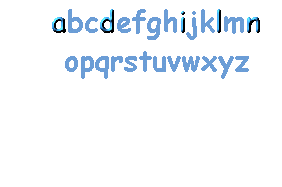 ♥
03-09-2020, 11:41 PM
jawjahboy
Full-Fledged Member


Posts: 1,165
Joined: Sep 2013
Reputation: 0
RE: Webgizmo
Gee, I haven't seen gizmo's site in years....
Flo, Tripod was one of the first web hosts that catered to folks who needed an online file manager. It was soon followed by GeoCities, AngleFire, and several other competitors. The first WebTV friendly site was Domania (where the Professor resides) founded by Craig and based in Texas. That is where my site was after I left Tripod. It was followed by WTV-Zone, WebbyWarehouse, ServerExtreme, Paul Ding's PDHomes, the infamous DreamServer (Randall Hobbs) & zbox hosting. After Craig of Domania died his mother tried to run the server and Paul Ding offered his help and then bought it outright.
Server Extreme was absorbed into the Zone and Steve at Arbor picked up Paul Ding's holdings of Domania, PDHomes and Zbox.
I don't believe anyone can start a new site on any except Arbor's main server unless they lease their own server like we do.
I'm not sure where Webby WareHouse stands today, but it was originally owned by Brian Abbott.
BTW there were dozens of webhost that went belly up or were closed down in mergers of big companies .. including Xoom, GeoCities, 250Free, NetTaxi, Music City and a few others I frequented way back in the day.
(02-20-2020 08:07 PM)

Linda Wrote: Tripod was purchased by Lycos.

https://en.wikipedia.org/wiki/Tripod.com
---
---

User(s) browsing this thread: 1 Guest(s)