celebrity encounters -- Minnie Pearl
10-31-2019, 12:54 PM
jawjahboy
Full-Fledged Member


Posts: 1,145
Joined: Sep 2013
Reputation: 0
celebrity encounters -- Minnie Pearl
Early 1980s - First United Methodist Church, Griffin, Ga.
Business woman and philanthropist Sarah Colley Cannon is guest speaker for family night dinner. Before her talk, she appeared as her alter ego, Minnie Pearl.
Then she tossed the hat and spoke in her normal voice. You would never know it was the same person. Her country bumpkin character was created as her gimmick to promote a theater group she lead in Atlanta, Ga. Her first public appearance that billed her as Minnie Pearl was in Aiken, SC and the famous hat was bought in a local dept store just minutes before the show.

She shared much of her life and faith with us and then mingled and chatted with the attendees. We learned that she was very wealthy and did not need the income she earned on stage. She and her husband founded a charter service that catered to celebrates. She was friends with Elvis Pressley and other celebrities not usually associated with Hee Haw or the Grand ol' Opry. She invested in a failed business that was to compete with KFC.

She was active in her church (to which she donated the organ) and has several cancer clinics and research labs named for her.

She encouraged everyone she met to be thankful for their blessings, aware of their shortcomings and be willing to share their wealth and knowledge at every opportunity.
---
---
11-03-2019, 12:28 AM
Linda
Full-Fledged Member


Posts: 2,320
Joined: Sep 2013
Reputation: 0
RE: celebrity encounters -- Minnie Pearl
She was an unforgettable character. I've never seen her out of character. Even now, her name gets mentioned every time someone puts on a new hat.
---
LingoLinda

♥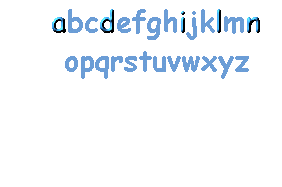 ♥

User(s) browsing this thread: 1 Guest(s)