10-19-2019, 01:28 PM
(This post was last modified: 10-19-2019 01:36 PM by Linda.)
Linda
Full-Fledged Member


Posts: 1,889
Joined: Sep 2013
Reputation: 0
Rotate Signature
You can add a rotating image to your signature. First create a directory for the signature. Put the images you want to rotate inside that director. Upload this zip and unzip it in the same directory as the images.
http://www.lingolinda.com/clipart/Forum/Sig/rotate.zip
Then in your signature box on the forum, add a link to the rotate.php file like this.
[img]http://www.lingolinda.com/clipart/Forum/Sig/rotate.php[/img]
---
LingoLinda

♥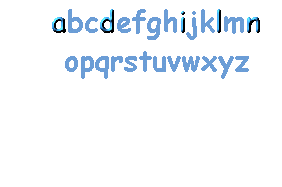 ♥

User(s) browsing this thread: 1 Guest(s)