07-11-2019, 01:22 PM
Linda
Full-Fledged Member


Posts: 2,066
Joined: Sep 2013
Reputation: 0
Registration to Forum
Lenore has a friend who wants to join the forum and couldn't get in because the forum is closed. Sally had posted a note about that a year ago, but as a reminder, if anyone knows of anyone who wants to join the forum, send me the username and I will set them up.

FYI: This is a conversation I had with Sally a year ago:

6/3/2018:

L: Did you ever Click on the Who's Online [Complete List] under the board statistics in the forum?

S: Well, I had not just did.....and???
>
L: Pretty wild.....most of them are robots/spammers. I never noticed that link before...just came across it.

S: It was interesting....and what is the no permissions thing, is that spammers trying to post?? Lots of them reading threads though...
Thanks for showing that to me......should we do something?? Just not let people try to register or something??

L: I can close the forum to new members. Seems like the only new members have been ones who knew you and e-mailed you about the forum. We have been getting a ton of spammers lately.

If we do close it to new members, you could make an announcement in the forum, in case anyone knows anyone who would like to join. We can also wait a while so you can monitor what they are doing...them might still be trying to register once it is closed. I don't know what the permissions page is...might be the log-in (according to Google).

S: Let me understand...people who are not members can still access and use the forum correct??
They just can not post, correct??

L: Well, I just logged out of the forum and went in as a guest. It lets you read the threads, but not replay...Gives you a page of permissions (permissions page???). The links all work for nonmembers, puzzles, fonts, outside links, etc. You cannot get the images that are posted to the forum, unless you click on the monthly uploads page, though some of those do not work even when you are logged in??? That is all I noticed.

S: Well, I logged out and was able to do everything, get anything...When you click to post something, that's when you get the permissions page,,,So if we discontinue sign-up, what should we say about new members signing up, that they have to have a member "sponser" or something??

L: A member sponsor sounds good. They can ask their sponsor to get them signed up. The sponsor can then send me a username. I can get them into the forum with that username and a temp password which they can change once they are in the forum.

S: OK, post has been made.....do your thing whenever you are ready..Thanks!

L: Forum registration is closed.
---
LingoLinda

♥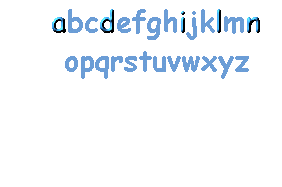 ♥
07-11-2019, 03:45 PM
jawjahboy
Full-Fledged Member


Posts: 1,109
Joined: Sep 2013
Reputation: 0
RE: Registration to Forum
I have been having thoughts about adding members also. I think we need to keep it "by referral" only because of the spammers we had in the past. Visitors cannot access attachments, post or reply. Sally saw no difference in accessibility because the forum is based in her account on the server and she was logged in through her FM.
---
---
07-12-2019, 12:17 AM
Linda
Full-Fledged Member


Posts: 2,066
Joined: Sep 2013
Reputation: 0
RE: Registration to Forum
Oh, that makes sense about Sally being able to do anything. Back then I was banning at least 50 people a day, it was ridiculous.
---
LingoLinda

♥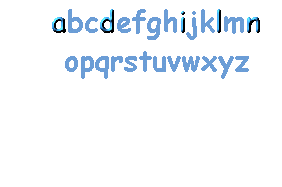 ♥

User(s) browsing this thread: 1 Guest(s)